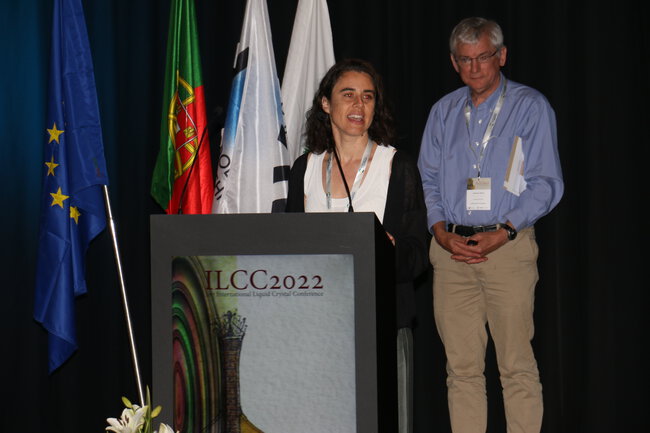 Congratulations to Teresa Lopez-Leon, CNRS Researcher at Gulliver, for the ILCS Mid-Career Award (Samsung).
The prize was awarded by the International Liquid Crystal Society for Teresa's pioneering contributions to the physics of liquid crystalline shells.
The recipients of this prize have built an established career, making significant contributions to the liquid crystal science and technology.
The prize was conferred at the 28th ILCC in Lisbon, Portugal, during the ILCS Honors and Awards ceremony in July, 2022.